12 killed, over 100 injured in gas explosion
At least 12 people were killed and more than 100 others injured after a gas explosion tore through a residential community in central China on Sunday, official media reported.
The blast took place at about 6:30 am local time in the Zhangwan district of Shiyan city in Hubei province, trapping a large number of people.
The explosion left 12 people dead. Authorities have rescued nearly 150 people from the area, including 39 with serious injuries, and rushed them to hospitals, the state-run Xinhua news agency reported.
Images and video footages circulating on social media platform Weibo show showed rescue workers working through the wreckage of flattened houses.
The exact number of casualties is still being verified as the search and rescue is underway, the report said.
Mirabai Chanu Wins India's First Medal At Tokyo Olympics
Weightlifter Mirabai Chanu opened India's medal tally at the Tokyo Olympics after winning a silver medal in the women's 49 kg category.
The 26-year-old lifted a total of 202 kg, with 87 kg in snatch and 115 kg in clean and jerk.
China's Zhihui Hou won the gold medal by lifting a total of 210 kg.
Over 160 people dead in flash floods
Over 160 people dead in Germany flash floods, widespread damage reported – In Pics
The flashfloods which hit several parts of Germany has resulted in the deaths of more than 160 people. The floods engulfed large parts of the country tearing through villages, sweeping away houses, roads and bridges and highlighting gaps in how warnings of severe weather are passed on to the public.
Angela Merkel takes stock of flood-hit areas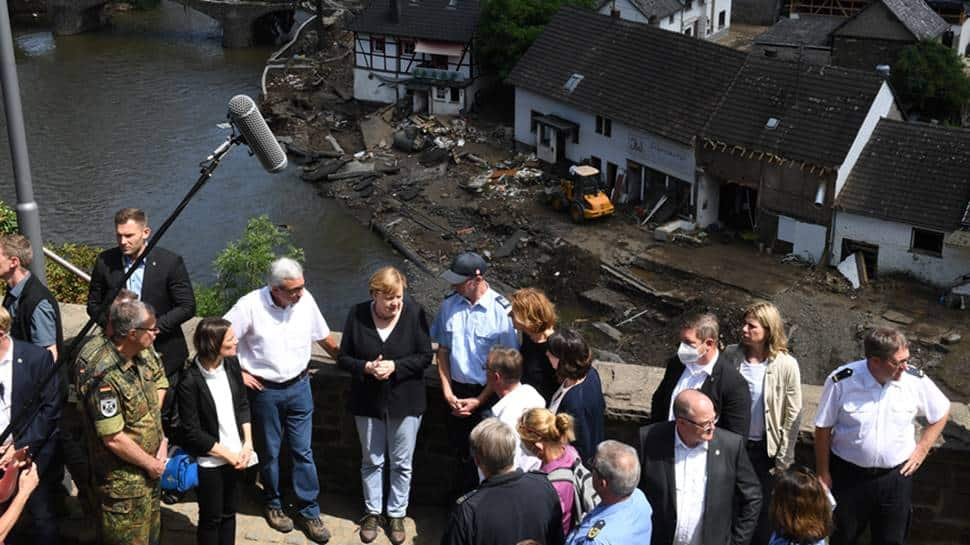 German Chancellor Angela Merkel travelled to the disaster zone for the second time amid a mounting outcry of failings in flood preparedness.
(Image Courtesy: Reuters)
Germany hit by floods in many parts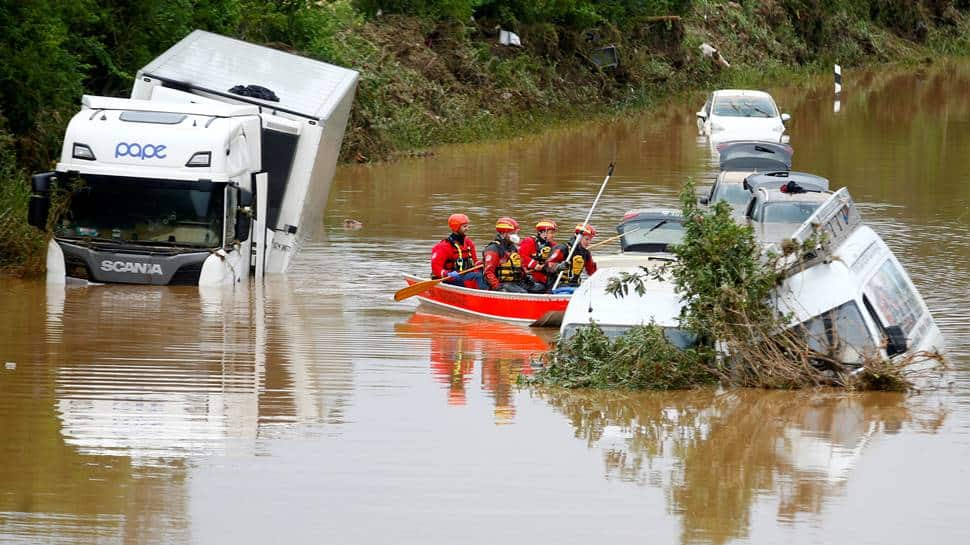 With the country about 10 weeks away from national elections, the floods have put the crisis management skills of Germany`s leaders on the agenda as opposition politicians suggested the death toll revealed serious failings in flood preparedness.
(Image Courtesy: Reuters)
Floods cause severe economic losses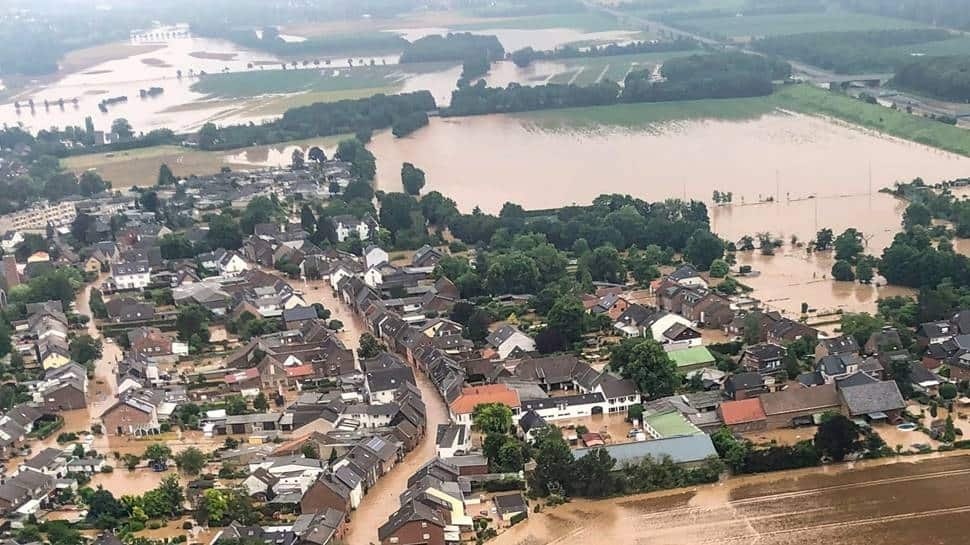 Coming on top of unprecedented spending on coronavirus relief measures, the cost is sure to run into the billions. Bavarian Environment Minister Thorsten Glauber said his southern state would spend 40 billion euros on flood defences in the coming 20 years.
(Image Courtesy: Reuters)
Floods wreck havoc in Germany
That will come on top of 200 million euros that would come from the 16 federal states. The government also hopes for financial support from the European Union`s solidarity fund.
(Image Courtesy: Reuters)
Severe economic loss in Germany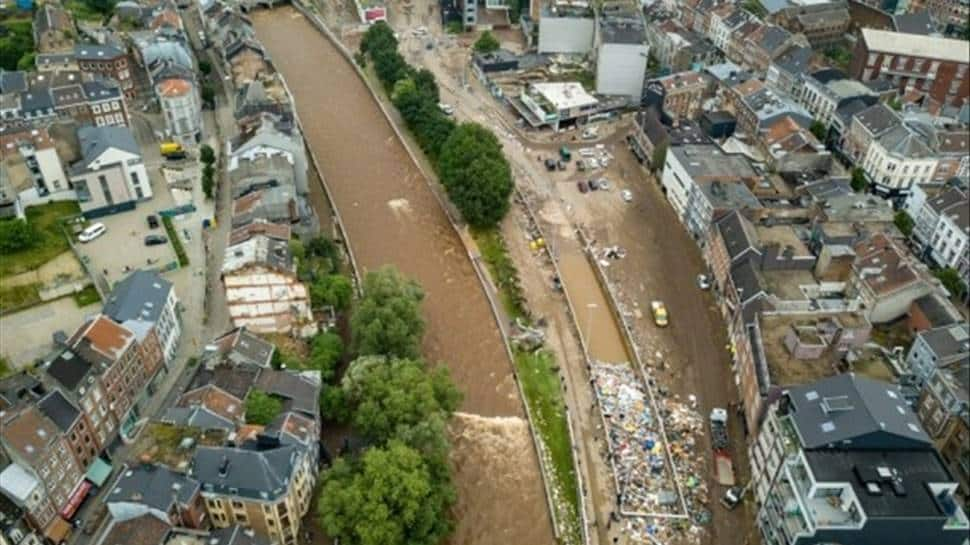 The financial cost of Germany`s worst natural disaster in almost 60 years will also weigh heavily on the next government.
(Image Courtesy: IANS)
Over 160 killed in Germany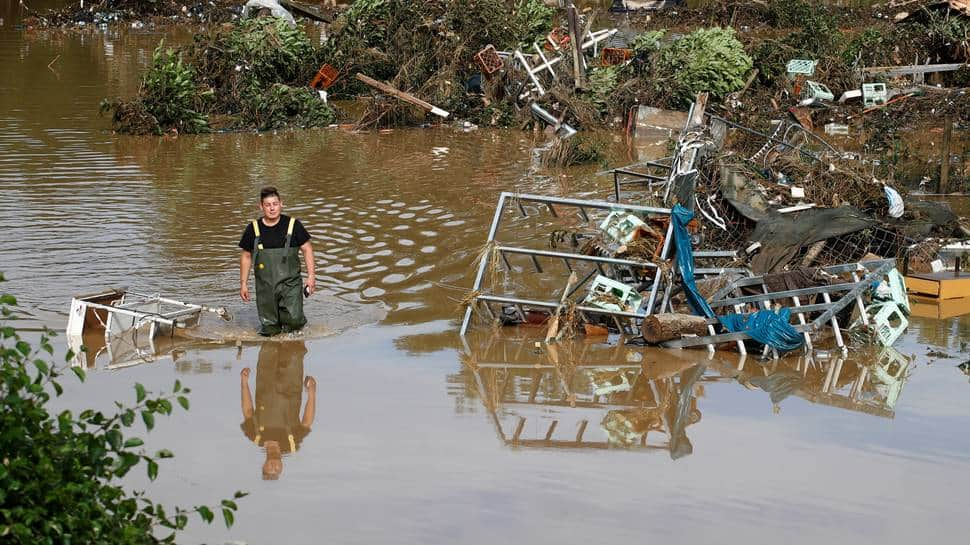 Chancellor Angela Merkel and ministers are expected to approve a package of around 400 million euros (USD 472 million), financed half by the federal government and half by Germany's state governments, to help people deal with the immediate aftermath of the flooding and repair some of the damage.
(Image Courtesy: Reuters)
Over 160 killed in flashfloods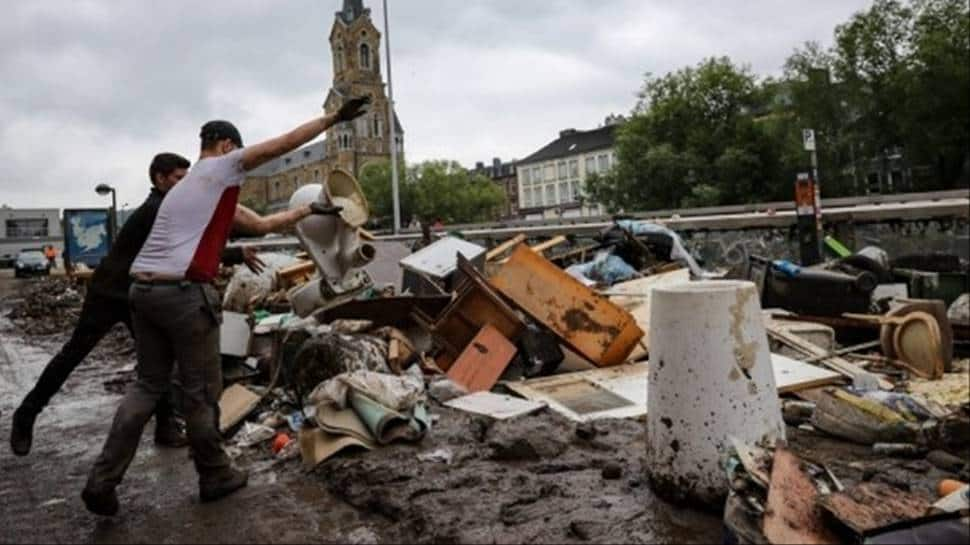 Meanwhile, 31 people died in neighbouring Belgium, bringing the death toll in both countries to 201.
(Image Courtesy: IANS)
12 dead, 26 injured in bus accident
At least 12 people were killed and 26 others injured after a minibus carrying illegal migrants crashed on Sunday in eastern Turkey.
A vehicle, carrying migrants in the Muradiye district of eastern Van province near the Turkish border with Iran, caught fire after the driver lost control of the bus, the local governorate said in a statement.
The organizer of the transfer and 11 migrants died in the accident, 26 injured migrants are taken under treatment at nearby hospitals.
The owner of the bus has been detained.
Turkey has been a transit point for migrants mostly from Iran, Afghanistan and Pakistan who aim to cross into Europe.
01 Aug 2021, 1:50 AM (GMT)
Coronavirus Stats
30,812,873
Recovered Cases
August 2021
M
T
W
T
F
S
S
1
2
3
4
5
6
7
8
9
10
11
12
13
14
15
16
17
18
19
20
21
22
23
24
25
26
27
28
29
30
31